Crimewatch axed by BBC after 33 years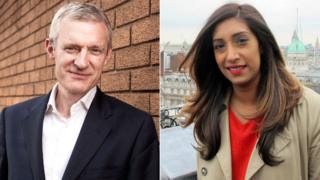 Crimewatch, one of the BBC's longest-running shows, is being axed after 33 years.
The programme, which asks viewers for help to track down criminals, is hosted by Jeremy Vine and Tina Daheley.
The BBC said in a statement: "We are incredibly proud of Crimewatch and the great work it has done over the years.
"This move will also allow us to create room for new innovative programmes in peak time on BBC One." Daytime series Crimewatch Roadshow will continue.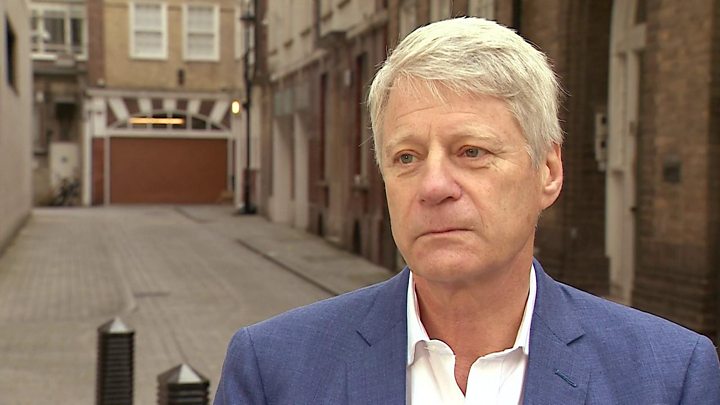 "We believe the successful Crimewatch Roadshow format in daytime is the best fit for the brand going forward and we will increase the number of episodes to make two series a year," the BBC said.
The Sun, which first broke the story, said ratings had suffered as it was scheduled against Cold Feet and Broadchurch.
Three episodes have aired this year – in February and March – watched by an average of almost three million viewers. That is down from 14 million who watched at its peak.

Nick Ross on Crimewatch's 'huge impact'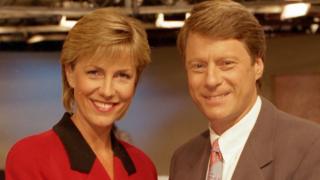 Speaking on BBC Radio 4's Today programme, former Crimewatch presenter Nick Ross said: "I'm amazed that it's gone on for so long. And it's a tribute to the team they've kept it going.
"When it started, it was revolutionary. Up to that point, television and radio basically talked at the audience. There was no internet, very few phone-ins, this was a programme where the audience could talk back and could actually influence the end of the programme.
"This sort of revolutionary thing then had a huge impact on television generally and has kept going for 33 years despite all the changes in technology."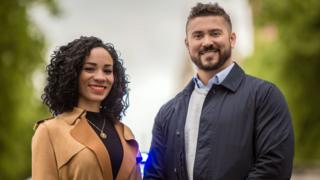 Ross said falling ratings had had an impact on crime-solving.
"If you get 15 million people watching a programme and you have an appeal, the chance of finding somebody, that one witness who saw something they had no idea was connected with the crime… they can ring in.
"Once your audience starts plummeting, you go back to two million, one million, your chances of finding that person are so remote."

Other previous Crimewatch presenters include Jill Dando, who was murdered in 1999 – with her own case being featured on the show.
Dando, one of the BBC's best-known TV personalities at the time, was shot dead on her doorstep in west London.
Barry George was convicted of her murder in 2001 but was acquitted of the killing at a retrial in 2008 after doubt was cast on the reliability of gunshot residue evidence. Her killer has never been found.
Other Crimewatch hosts over the years include Sue Cook, Kirsty Young, Fiona Bruce and Rav Wilding.
Famous cases the show has featured and helped solve include the James Bulger murder, the killings of Lin and Megan Russell and the murder of schoolgirl Sarah Payne.
BBC Today programme presenter Nick Robinson tweeted a tribute to the show, which gave him his first job 30 years ago.
Jeremy Vine and Tina Daheley – who also reads the news on the Radio 1 breakfast show – took over as hosts of Crimewatch in September 2016.
The head of the Metropolitan Police described the programme as "public service broadcasting at its best".
Cressida Dick said: "Criminals are behind bars right now because witnesses have seen the show and come forward and I would like to thank the Crimewatch team for their professionalism in bringing the appeals to life."
The Police Federation said it was a "shame" that the programme was ending, and that it had shown "the complex side of policing and solve crime".
Simon Kempton, the Police Federation's head of operational policing, said: "For those wider appeals which needed national coverage it was great and there has been nothing else that has been able to give cases such a wide reach, but if there aren't the audience figures and people aren't watching it then you have to move with the times."

Follow us on Facebook, on Twitter @BBCNewsEnts, or on Instagram at bbcnewsents. If you have a story suggestion email entertainment.news@bbc.co.uk.
Read more: http://www.bbc.co.uk/news/entertainment-arts-41648972